---
Reweaving Community; Rejoining the Cycle of Life
---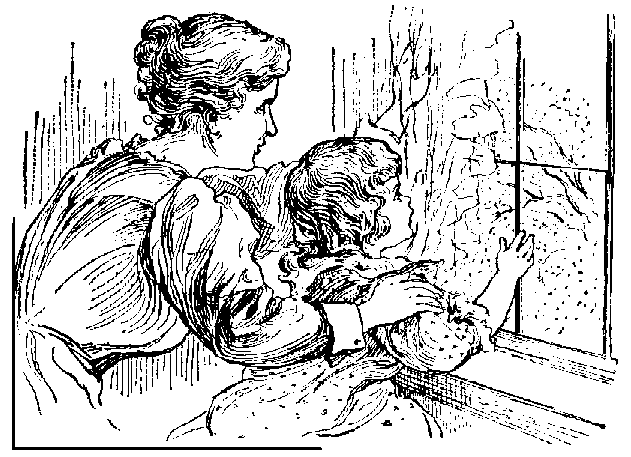 Reweaving Community; Rejoining the Cycle of Life
By Patricia Dines
From: The Organic Guide to Sonoma, Napa, and Mendocino Counties, 2005, pages 54-58
(c) Patricia Dines, 2005. All rights reserved.

Click here for footnotes.

So these then are the threads of this book: rediscovering the joy and deep wisdom of growing organic food, eating it together, reconnecting to nature and all members of our community, and healing our lives. Some of the pioneers in pulling these ideas together live right here in the Bay Area. Their work shows so clearly that when we're fundamentally cut off from these essentials, we feel lost and disconnected - but when we reconnect to that which really nurtures us in life, we can find our path towards deep happiness and wholeness.
Cathrine Sneed and The Garden Project
In 1982, during a serious illness, San Francisco County Jail counselor Cathrine Sneed read John Steinbeck's Grapes of Wrath and "drew from it a belief in the healing power of work with the soil." 170 She proposed to her boss, Sheriff Hennessey, that the jail turn some of its idle land into a garden, giving the prisoners a connection to the land and helping them get their lives on track.171 He agreed.
So (when she got better) she studied gardening, got donations, and started the innovative Horticulture Project. She gave prisoners (most serving four-to-six-month sentences for drug offenses) the option to work outside in an organic garden. Here they learned much more than gardening. Sneed speaks enthusiastically about how she's seen working in the garden literally transform even tough, mean, and lazy inmates, as they discover the joys of nurturing life and watching it blossom - often a big contrast to their past experiences of destruction.
The program was such a success that, in 1992, she created a similar garden in Bayview/Hunters Point to support ex-inmates and those "at risk" in the community to better their lives. She called it The Garden Project. Project participants commit to going to school plus no drugs, alcohol, or crime. She's even able to pay some of them modest wages - for some, the first steady income they've received. Through the garden, they learn gardening and other skills for getting and keeping a job, and thus staying out of jail. Even more, they learn about the real pleasure and pride of doing useful work, and create a track record that can help them get a reliable job elsewhere.172 "For a lot of people," says Sneed, "it's their only way out." 173
---
Both The Horticulture Project and The Garden Project seek to change lives by teaching prisoners and parolees (marketable) organic gardening skills, helping them reconnect to the earth, renewing their self-esteem, and developing a sense of greater responsibility to the community.

---
Sneed herself is "a product of the hard streets," says writer Jane Gross, having run away from a "troubled New Jersey family of 14 children.... She avoids the pieties that so often permeate jailhouse rehabilitation. There is no need to preach about hope and redemption, she says; the vegetables, fruits and flowers preach for her.... The simple process of weeding is a good place to start re-examining [one's life]. The weeds are whatever got in the way.... Once they are gone, no longer leaching water and nutrients from all that grows around them, the vegetables and fruits thrive." 174
Says 44-year-old gardener George, "When you work in the garden, it's quiet. You can think about yourself." 175 And perhaps make different, more healing, choices.
Sheriff Hennessey is a strong supporter of the programs. He says that Sneed is "a combination of a mother and drill sergeant. She inspires them but makes them understand what society expects. The bottom line is, once they believe they can make it, whole worlds open up." 176
The food grown in both programs is donated to soup kitchens, community centers, and AIDS pantries, supporting what is often the prisoners' first glimmer of self-respect. "They're here because they hurt people," says Sneed. "Now they have a chance to help. That's part of the healing." 177 Food from The Garden Project is also sold to Bay Area restaurants, like Alice Waters' internationally-acclaimed Chez Panisse in Berkeley, to help fund the program. Both projects are supported by the Sheriff's department, volunteers, and donations.
Since these programs began, more than 10,000 people have been through them, and thousands of tons of fresh organic produce have been given to soup kitchens and homeless shelters.178 Recidivism studies have shown that the programs have helped many stop the cycle of returning to jail. For instance, one study showed that while 29% of general SF Jail prisoners were re-arrested within four months, only 6% of those who'd been in Sneed's gardens were. After two years, the numbers were 55% and 24% respectively.179
The U.S. Department of Agriculture has hailed The Garden Project as "one of the most innovative and successful community-based crime prevention programs in the country. But its value goes far beyond crime prevention, providing job training, employment, environmental appreciation and beautification - often for the first time - for people and places in need." 180
Says Sheriff Hennessey, "This program has become a model, and Cathrine is now a legend in the jail system.... She has a way of convincing people that there's something good in themselves if they're willing to look and work hard enough." 181
"Ultimately, it is our community that benefits from this transformation. As these ... [program's] graduates reject the criminal life, thousands of crimes never happen, government resources are no longer used to incarcerate and feed them, and new tax-paying employees are created." 182 San Francisco Chronicle columnist Ken Garcia estimates that the program "probably saves the city at least a half-million dollars in incarceration costs, police salaries, and general assistance funds for the hundreds of former inmates who have found a new life away [from] the streets."183 Not to mention the immeasurable value of human lives back on track.
Says Sneed, "As citizens we are allowing our government to spend an amazing amount of money to keep people ... in jail. In California we spend more money on prisons than we do in schools. That is criminal. We're wasting our money ... [and] our energy....
[T]he young men and ... women in our jails and prisons are there mostly because they're addicts and they're poor.... There has to be a time where we say as a community that in order to heal our community we need to involve the people who have hurt the community." 184
For many years, Berkeley's Alice Waters and Chez Panisse restaurant have actively supported Sneed's work. "The first time I went out to the garden," says Waters, "I was overwhelmed by the beauty of the produce, and the dedication of the students. I met a 22-year-old guy, who had been in and out of jail for seven years, who said: 'I don't know if I should really be talking about this garden; this is only my first day here. But so far, this is the best day of my life....'
---

"The [Garden Project] program ... shows that even the most difficult segments of society can find hope and self-worth
if they're given just a small opportunity." 185

Alice Waters

---
"The great thing about The Garden Project is that it incorporates everything I think is important about food: digging it in the ground, planting, husbanding, harvesting, cooking, preserving, putting it all out on the table, serving it up to your friends and family, and sharing it with them.... From [this] ... you get a sense of completion that is missing from programs that teach just one aspect of how to garden, or how to cook. The only way it all makes sense to me is when you put it all together." 186
"Cathy [Sneed] understands that growing things can nourish both the mind and the body. It's so basic. Eat things that are in season. Think about where food comes from. If we did that, we'd support a system of people who care about communities around the world." 187
Alice Waters and the Edible Schoolyard
Partly inspired by the success of Sneed's work, visionary chef Alice Waters has spent the past ten years helping develop the Edible Schoolyard at Berkeley's Martin Luther King Middle School. She felt it wasn't an impossible dream because, "if you can change prisoners, the most oppressed population of society, you can change teenagers." 188
She worked with the school to convert an abandoned back lot of broken asphalt and weeds into a one-acre organic garden overflowing with vegetables, flowers, and herbs. She also helped develop a food-based curriculum in which all the school's 850-900 students are involved in planting, gardening, harvesting, cooking, and eating their own fresh nutritious seasonal produce. Through this, they learn how the natural world sustains us, and experience the joys of connecting to each other through food and gardening. One program goal has been to serve as a model for schools across the country.
Says Waters, "What was important to me was the whole cycle, from the garden to the kitchen to the table and to the garden again." 189 Children save seeds from one year and plant them again, and use garbage from their lunches to make compost that makes the rich soil they plant in. By connecting it together again and "illuminating the vital relationship of food to their lives," Waters feels the students reconnect to their senses, and learn "respect for one another and responsibility for the planet." 190
"There should be gardens in every school, and school lunch programs that serve the things that children grow themselves, supplemented by local, organically grown products. This could transform education and agriculture." 191
Waters feels that gardens can "actually change [children's] lives, when they put their hands in the earth and grow food for themselves and offer it to other people. Gardening connects them to nature, to the Earth, to other human beings. It's about love. It teaches life." 192
When former State Superintendent of Public Instruction Delaine Eastin was running for office in 1994, Waters shared this vision with her. Inspired, Eastin launched an innovative statewide initiative to create a garden in every California public K-12 school that wanted one. This program supported many California schools in building gardens and integrating them into their curriculum. Having a high-ranking government official with this vision encouraged people with similar visions in other states too.193 (Note: Although these gardens aren't required to be organic, most don't use synthetic pesticides, for safety and other reasons.)
For Waters, this "wonderful movement" of school and community gardens, farmers' markets, and increasing organic sales across the U.S. is what she calls a "Delicious Revolution." She feels it shows that "[m]any people actually do care about what they eat, and they are making the vital connection between how food is grown and the health of the planet." 194
"When you understand where your food comes from, you look at the world in an entirely different way.... Now I see nature not just as a source of spiritual inspiration - beautiful sunsets and purple mountain majesties - but as the source of my physical nourishment. And I've come to realize that I'm totally dependent on it, in all its beauty and richness, and that my survival depends on it." 195
"Food is not a commodity; it is the most important thing we can give to each other. Feeding one another is the most basic, fundamental part of healthy and moral living." 196 "The sensual pleasure of eating beautiful food from the garden brings with it the moral satisfaction of doing the right thing for the planet and for yourself." 197
One day, after schoolmembers gathered to plant the first seeds in the prepared ground, Waters mused, "I thought we were doing this just for the kids. But I think it's for me too. I want to get back to the land and get my hands in the earth." 198
---

"Kids today are bombarded with a pop culture which teaches redemption through buying things. School gardens, on the other hand, turn pop culture upside-down; they teach redemption through a deep appreciation for the real, the authentic, and the lasting - for the things that money can't buy: the very things that matter most of all if we are going to lead sane, healthy, and sustainable lives." 199

Alice Waters

---
Joanna Macy
Berkeley's Buddhist activist/eco-philosopher Joanna Macy has written and held workshops for many years about personal and social transformation at this time of global crisis. She discusses how, by feeling our pain, we can also feel our deep yearning for something better - and make it happen.
"At the most fundamental level, there's an appetite for reconnecting with the sacred .... [for that which] imbues our life with meaning and beauty.
"We are reawakening to the sacredness of life itself, in the soil and air and water, in our brothers and sisters of other species, and in our own bodies.... To see all life as holy rescues us from loneliness and the sense of futility that comes from isolation.... This means that our sorrow is sacred, too. Within us all is grief for what is happening to our world - the despoiling of Earth, the extinction of our brother/sister species, the massive suffering of our fellow humans. But when we feel isolated, we stifle that sorrow and rage in order to fit in better and to avoid aggravating the loneliness.... In the work I do with groups, we reframe our pain for the world, recognizing it as the capacity to 'suffer with,' which is the literal meaning of compassion. It is not only honored in all spiritual traditions, it also serves as wholesome feedback, necessary to our survival."
"[P]eople are expressing this sense of belonging by stepping forth.... People came [to Seattle's WTO protests] in the scores of thousands because their hearts' desire now is for more than just drawing a paycheck so they can pay the mortgage and sit in front of the tv. They want to be out there with their fellow-citizens, taking risks for the sake of something greater than their separate, individual lives.
"When you act on behalf of something greater than yourself, you begin to feel it acting through you with a power that is greater than your own. The religious term for this empowerment is grace.... Now, we are feeling graced by other beings and by Earth itself. Those with whom and on whose behalf we act gives us strength and eloquence and staying power we didn't know we had.... We just need to practice knowing and remembering that we are sustained by each other in the web of life...." 200
---

"We are hungry. Not for calories - there are more than enough of those - it goes much deeper than that.

The hunger is for nourishment - for the aesthetic value of real food, the satisfaction of eating together, the assurance that what we're putting in our mouths is life-sustaining and safe."

Barbara McNally, "The Whole Way to Eat" 201
---
FOOTNOTES:
| | |
| --- | --- |
| 170 | "Prison Life: The Garden's Fruit," The Economist, Feb. 22, 1997. |
| 171 | "Sowing the Seeds of Change," Joan Ryan, San Francisco (SF) Chronicle, Nov. 9, 1997. |
| 172 | "The Dirt On Stopping Crime: Garden Project," SF Sheriff Michael Hennessey, SF Examiner, June 29, 1999. |
| 173 | "Jail Sentences Reduced to Thyme Served: Unique gardening program for inmates," Ken Garcia, SF Chronicle, April 17, 1999. |
| 174 | "A Jail Garden's Harvest: Hope and Redemption," Jane Gross, The New York Times, Sept. 3, 1992. Other information from this article is used in this chapter. |
| 175 | "Jail Greens," Patricia Unterman, SF Examiner Magazine, March 7, 1999, p. 50+. |
| 176 | Ryan, op. cit. |
| 177 | Gross, op. cit. |
| 178 | "The Garden Project," Cathrine Sneed, Whole Earth, Winter 1998, p. 32. From talk at 1998 Bioneers <www.bioneers .org>. Tape available from Conference Recording Service <www.conferencerecording.com> |
| 179 | Garcia, op. cit. |
| 180 | Garden Project materials. |
| 181 | Garcia, op. cit. |
| 182 | Hennessey, op. cit. |
| 183 | Garcia, op. cit. |
| 184 | "The Garden Project," Whole Earth, op. cit. |
| 185 | Garcia, op. cit. |
| 186 | "Making Food the Educational Priority," Alice Waters, remarks at AIWF Conference Children's Education: Feeding Our Future. |
| 187 | Chez Panisse Foundation materials. |
| 188 | "Alice Waters Creates the Edible Schoolyard," Marilyn Wright Ford, Berkeley Insider, May 1996, p. 15. |
| 189 | "Three R's: Raking, Radicchio and Raita", David Kligman (AP), The Sunday Times, May 24, 1998. |
| 190 | Alice Waters, biography page. |
| 191 | Alice Waters, keynote speech at 1999 Environmental Grantmakers Association Retreat. |
| 192 | "One to Grow On," Bob Frost, West, Nov. 23, 1997. |
| 193 | Frost, ibid, and conversation with Deborah Tamannaie, Calif. Dept. of Education. |
| 194 | Chez Panisse Foundation, 1998 Annual Report. |
| 195 | Alice Waters, keynote speech, op. cit. |
| 196 | Alice Waters, "Making Food the Educational Priority," op. cit. |
| 197 | Alice Waters in "The Millennial Restaurant," Adam Gopnik, The New Yorker, Oct. 26, 1998. |
| 198 | Ford, op. cit. |
| 199 | Alice Waters, remarks "A Garden in Every School: A Conference", March 15, 1997. |
| 200 | All Macy text from "The Great Turning," Joanna Macy, Yes! A Journal of Positive Futures, Spring 2000. <www.yesmagazine. org>. |
| 201 | McNally, op. cit. |
---
Information courtesy of:

"Information Empowering Action for a Healthier World"


---


We hope this information (and our work) is valuable to you,
and supports the health and well-being of yourself,
your family, our community, and our world.
If it is, please let us know. It makes us happy to hear!
You can support our work and ensure that it continues. For instance, you can link to our site and let others know about it. Or become a CAP member! For more information, click on the "About CAP" button above.

If you find a broken link or outdated information, or want to suggest an addition or edit to this page, please let us know by emailing info[at]healthyworld.org. Please include both the webpage name and the relevant information.

Thank you to everyone who supports our ability to offer this information
to our community, for our planet!


---
This entire website is (c) Community Action Publications, 1998 - 2007. All rights reserved.
Page last updated 10/29/07
www.healthyworld.org/GdCommy.html